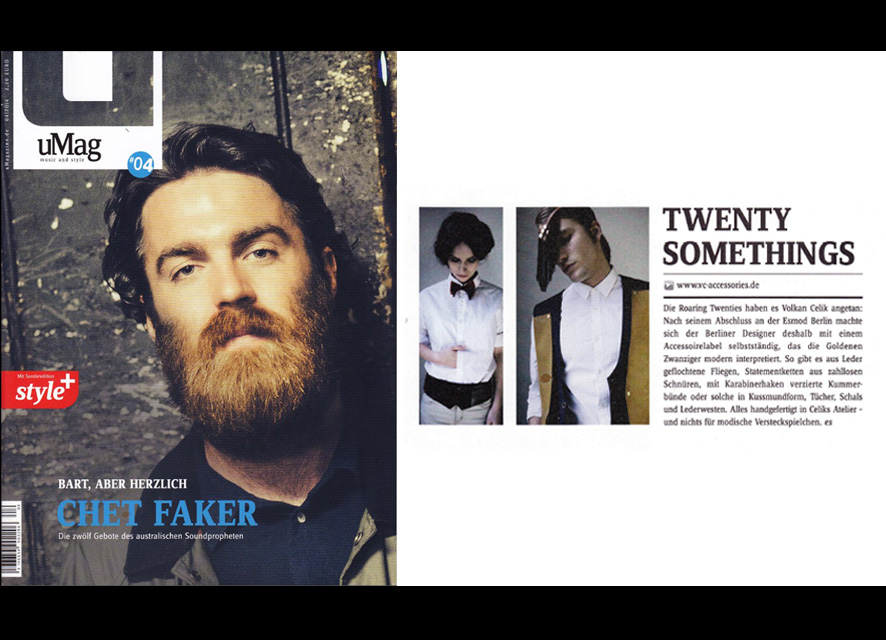 UMag
The UMag published an article with the title "Twenty Something" about V.C.
10-04-2014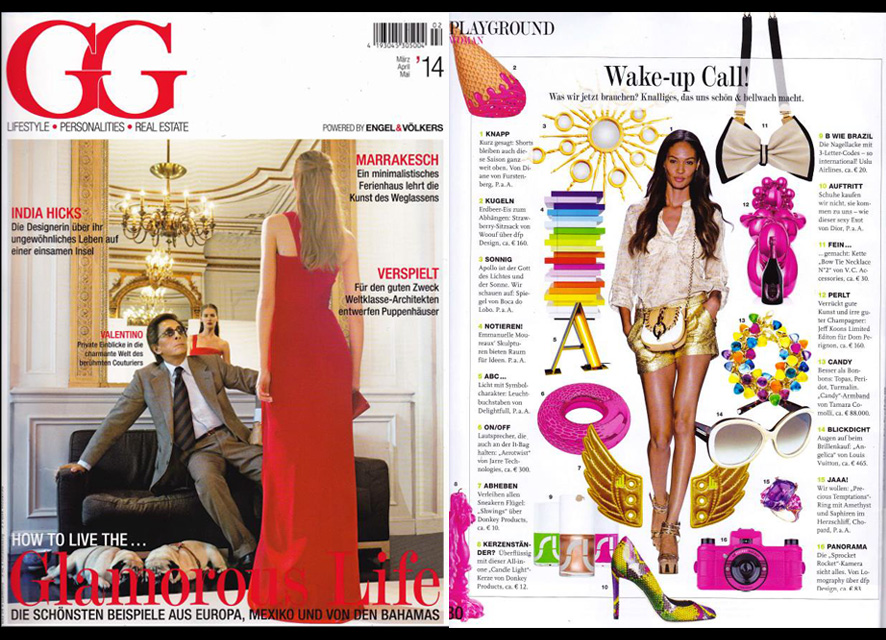 GG MAGAZINE
25-03-2014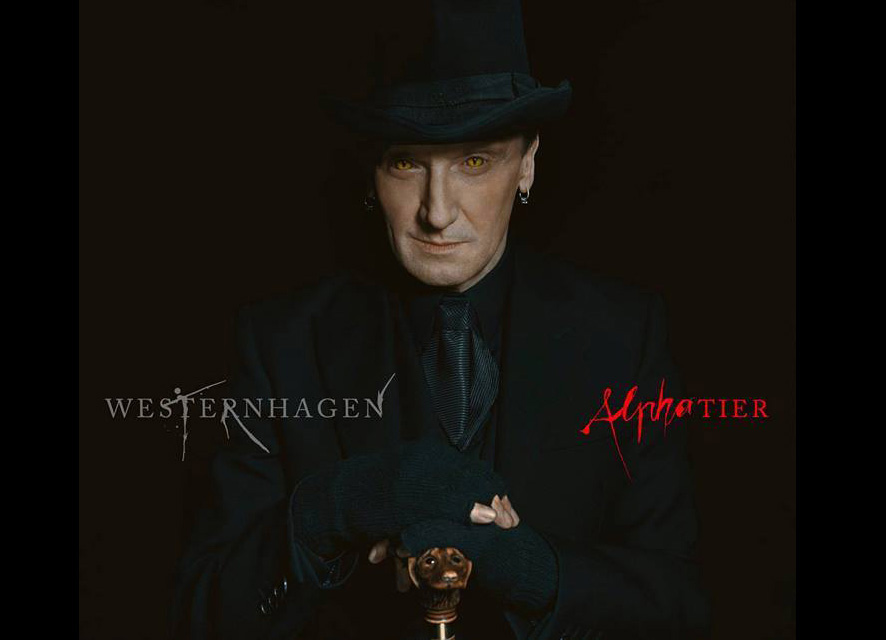 WESTERNHAGEN COVER
Westernhagen is wearing our bow tie on his album cover Alphatier.
03-03-2014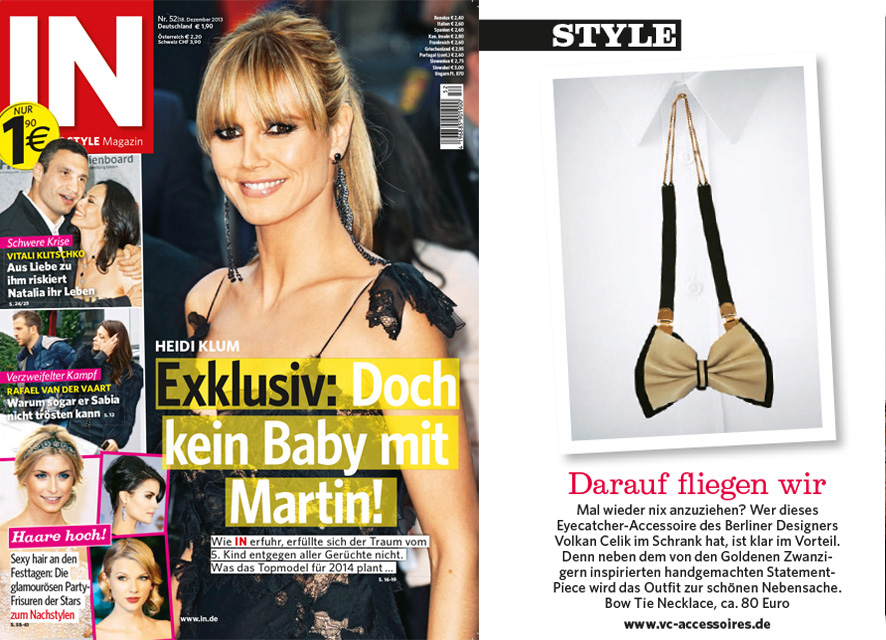 IN MAGAZIN NR.52
Our Bow tie Necklace got highlighted in the december issue.
03-03-2014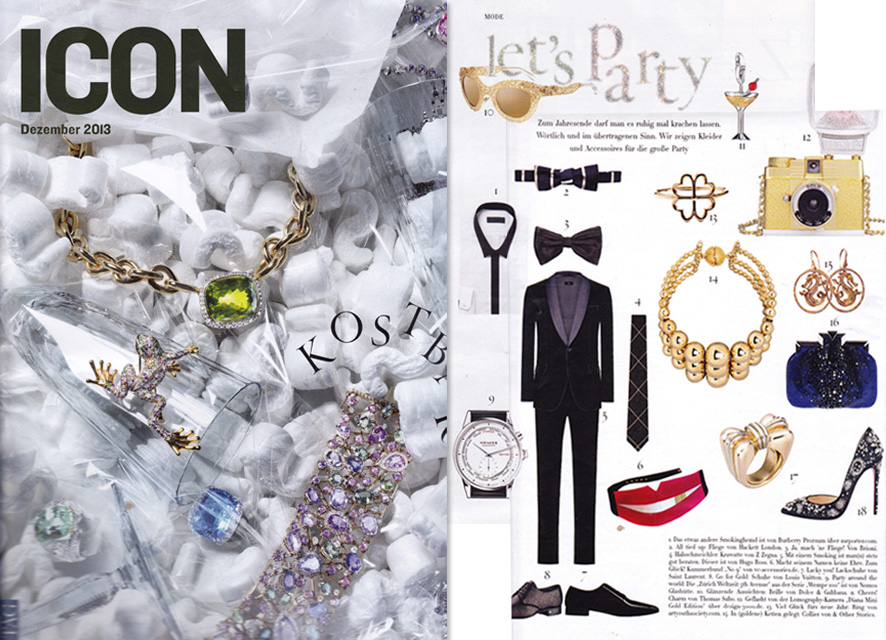 ICON
Our loud and happy Cummerbund got published in ICON
03-03-2014
JOY
V.C. Accessories Bow Tie Necklace published in JOY Magazine.
03-03-2014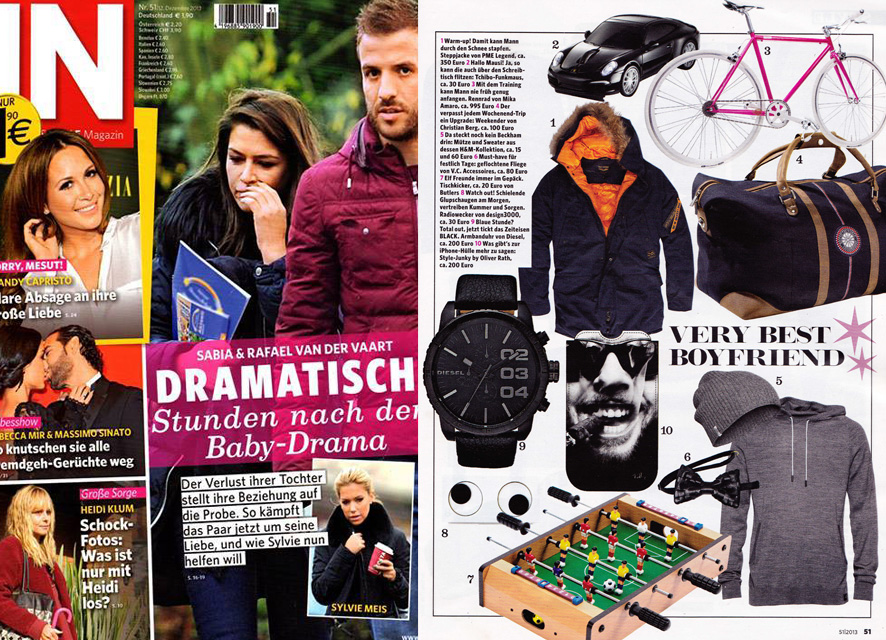 IN MAGAZIN
V.C. ACCESSORIES braided leather bow tie published in IN MAGAZINE.
03-03-2014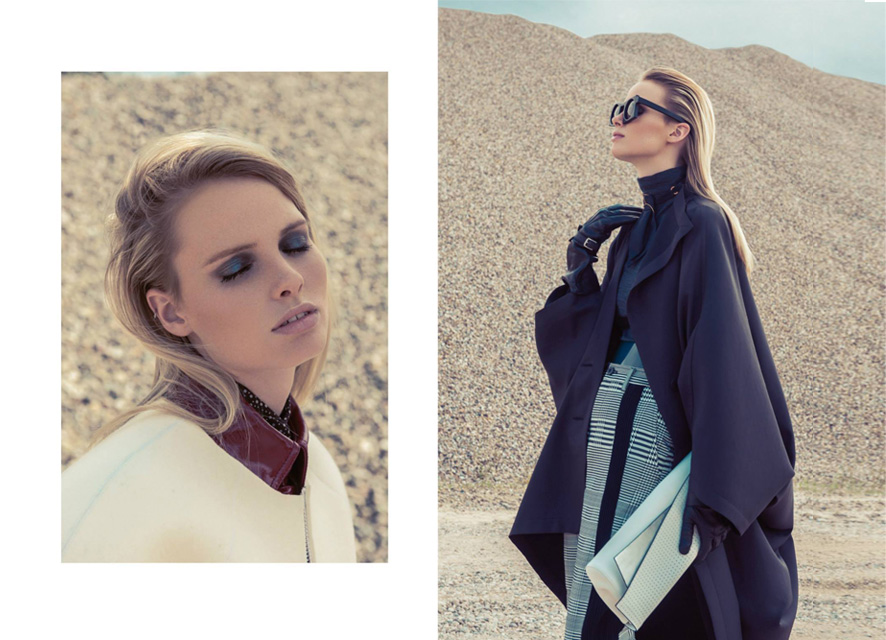 LOVED&FOUND
Our Accessories "FOKKO" got published in a nice fashion clipping.
02-11-2013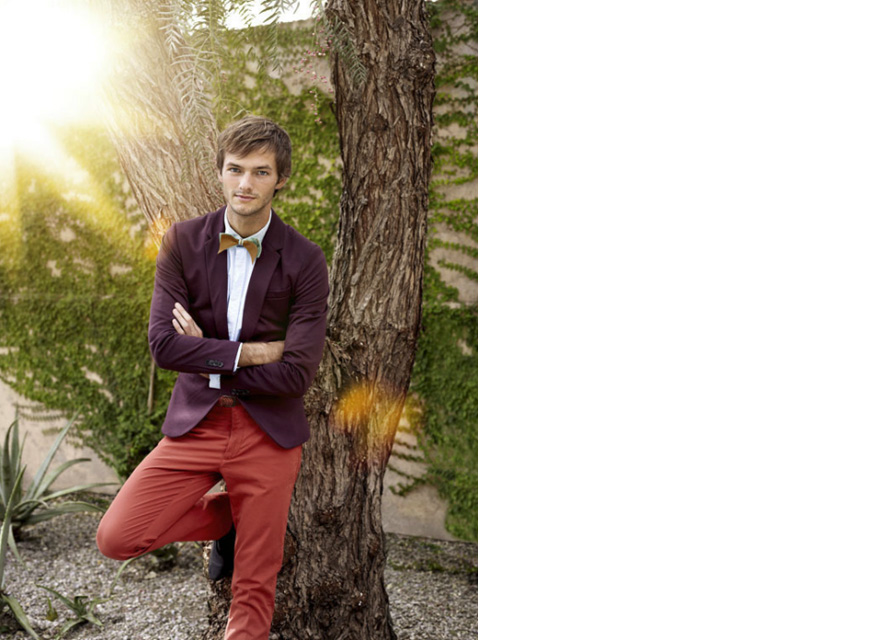 Volkswagen catalogue
Shooting with a bow tie of V.C. Accessories for a catalogue for VW.
24-07-2013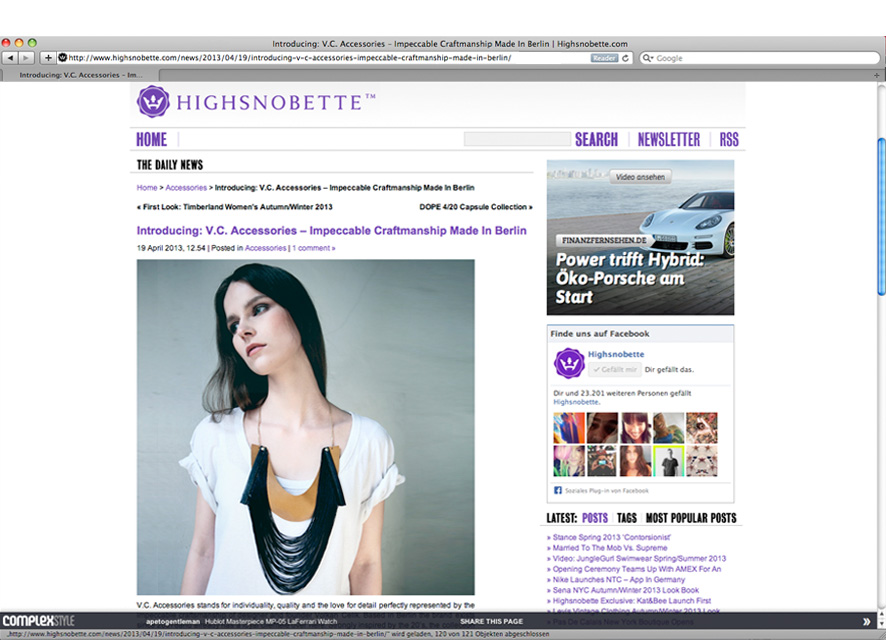 Highsnobette
V.C. Accessories featured on highsnobette.com
07-05-2013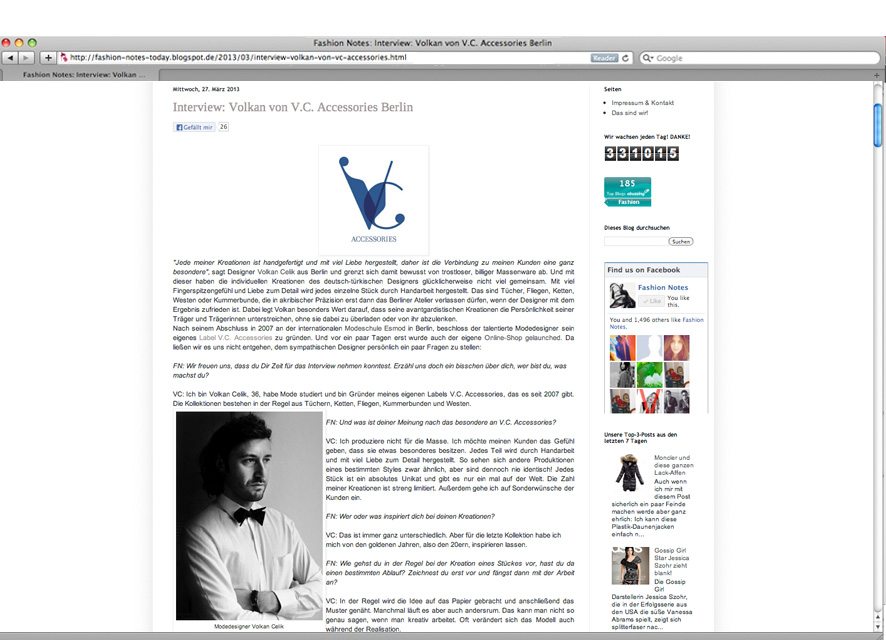 Fashion Notes
Interview with Volkan Celik on the Fashion Notes blog
07-05-2013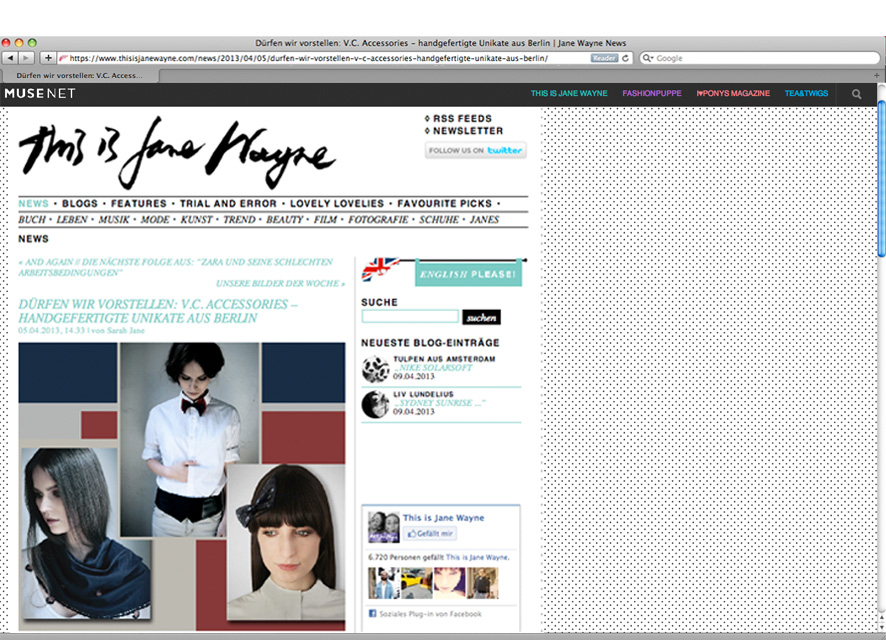 Jane Wayne
V.C. Accessories released on the Jane Wayne blog
13-04-2013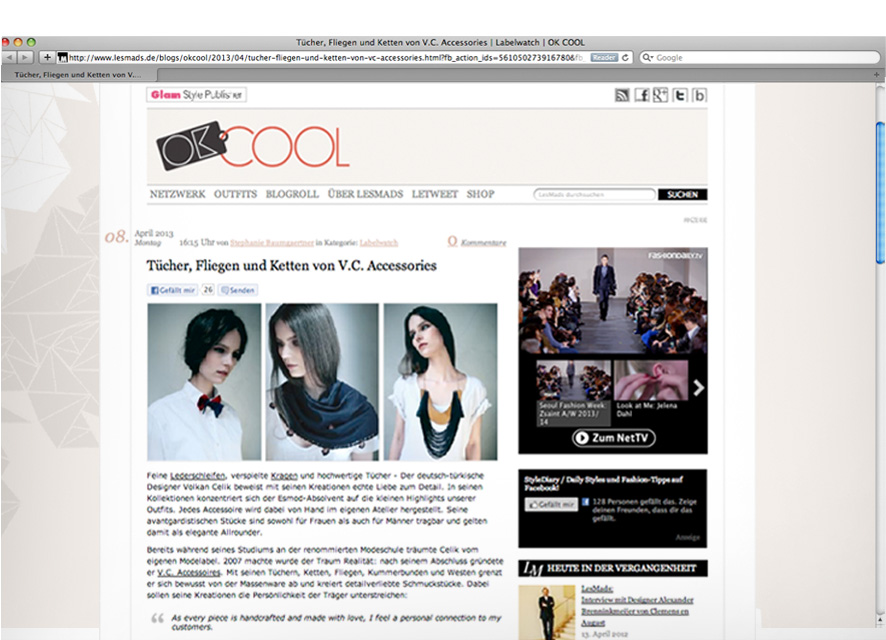 LesMads
V.C. Accessories featured on lesmads.de
13-04-2013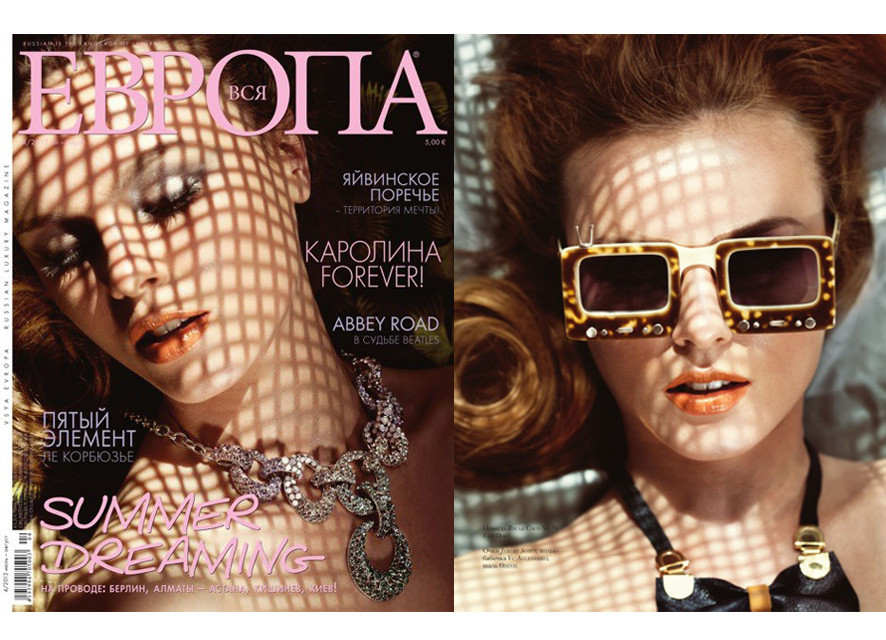 EVROPA Magazine
V.C. Accessories featured in the russian EVROPA Magazine
26-10-2012
Beetle Brandbook
V.C. Accessories bow tie featured in the Beetle Brandbook
25-08-2012
Oblique
Volkan Celik interview in the Fashion Magazine Oblique
25-07-2012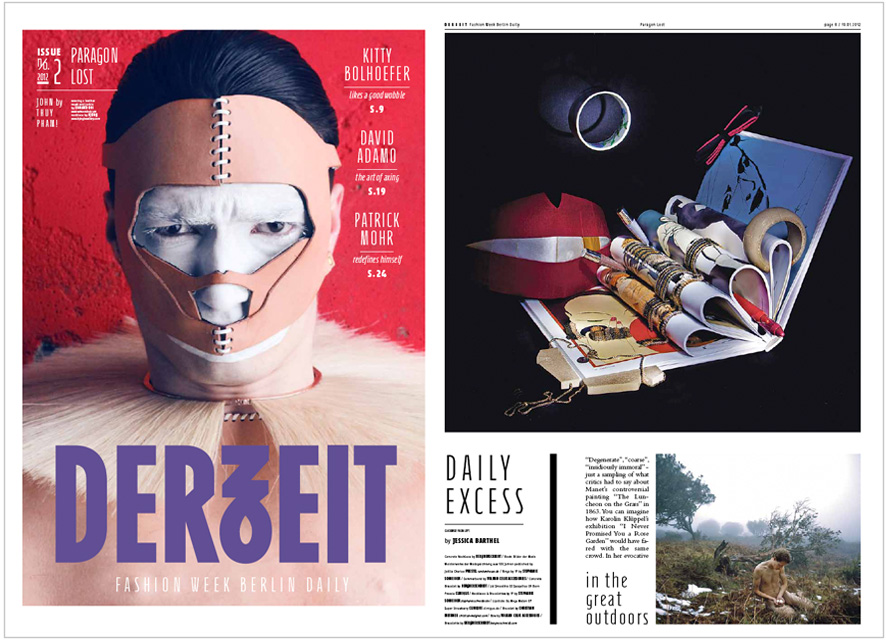 Derzeit
V.C. Accessories featured in DERZEIT
19-01-2012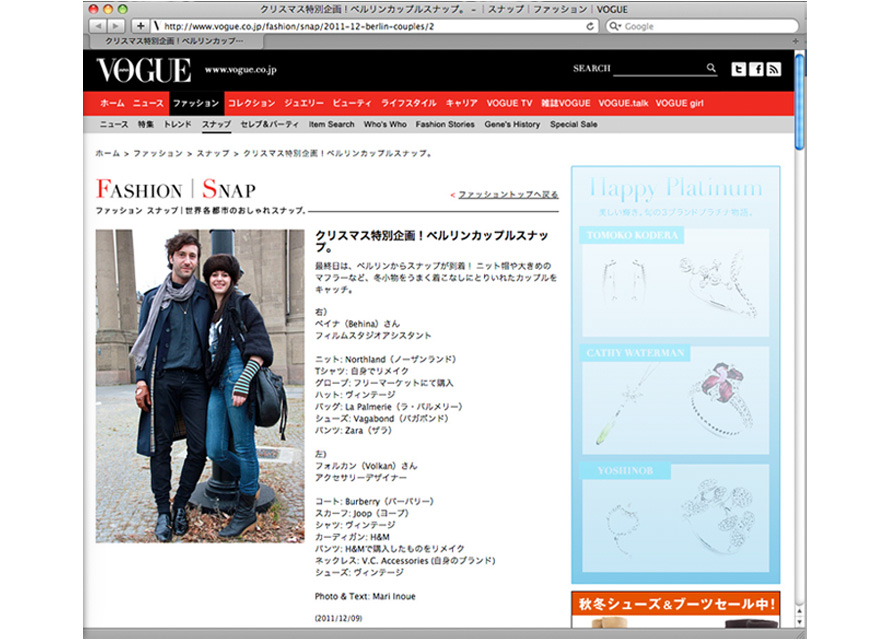 Vogue-Japan
Volkan Celik featured on vogue.co.jp
11-12-2011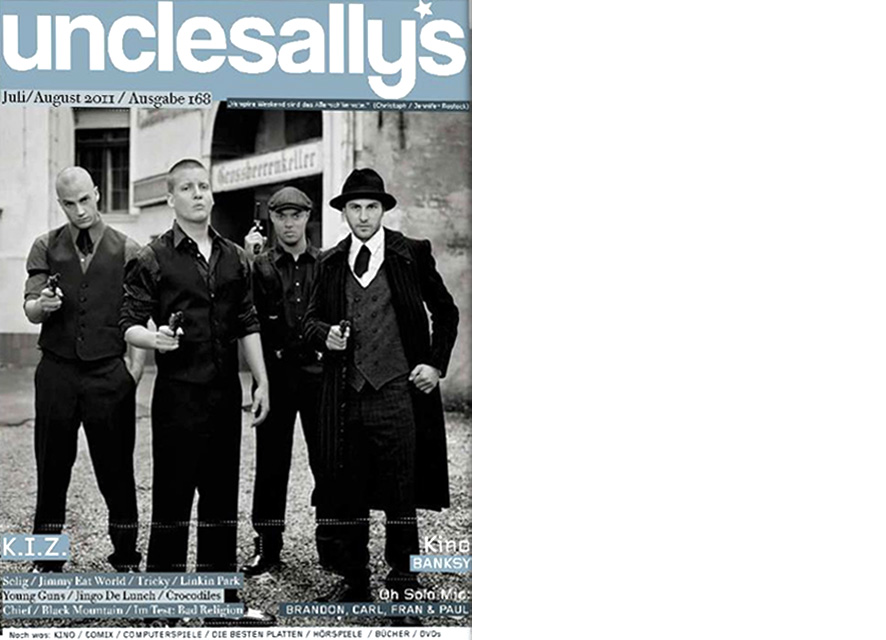 unclesally's
K.I.Z. wearing V.C.'s Vague & Fokko
03-07-2011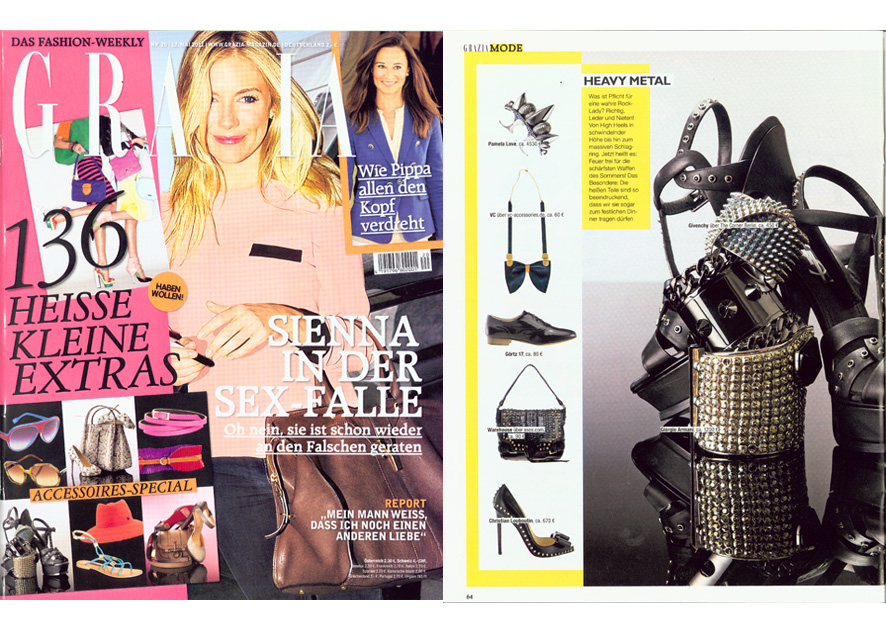 Grazia
12-05-2011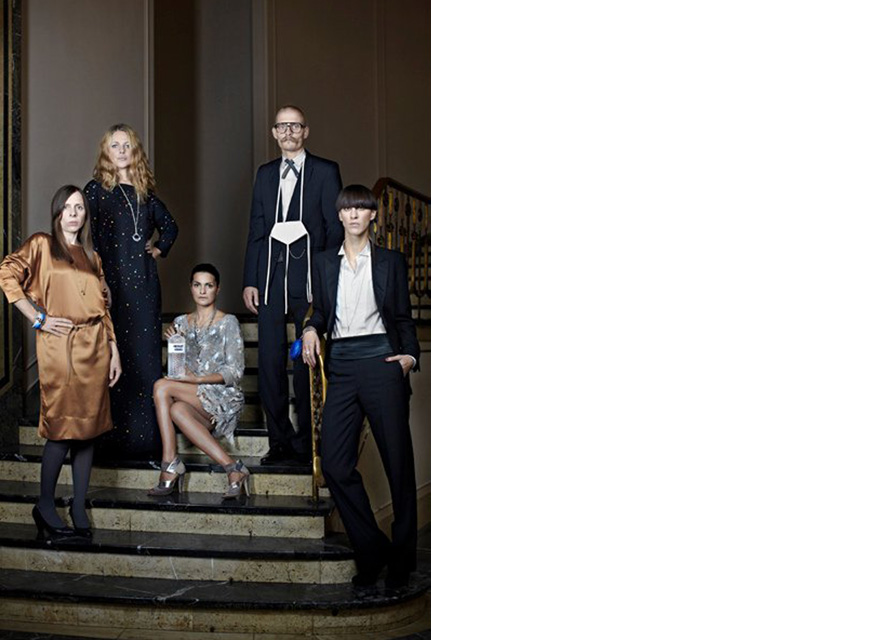 Absolut Vodka
Patrick Mohr wearing V.C.'s Bow tie JOJO
12-02-2011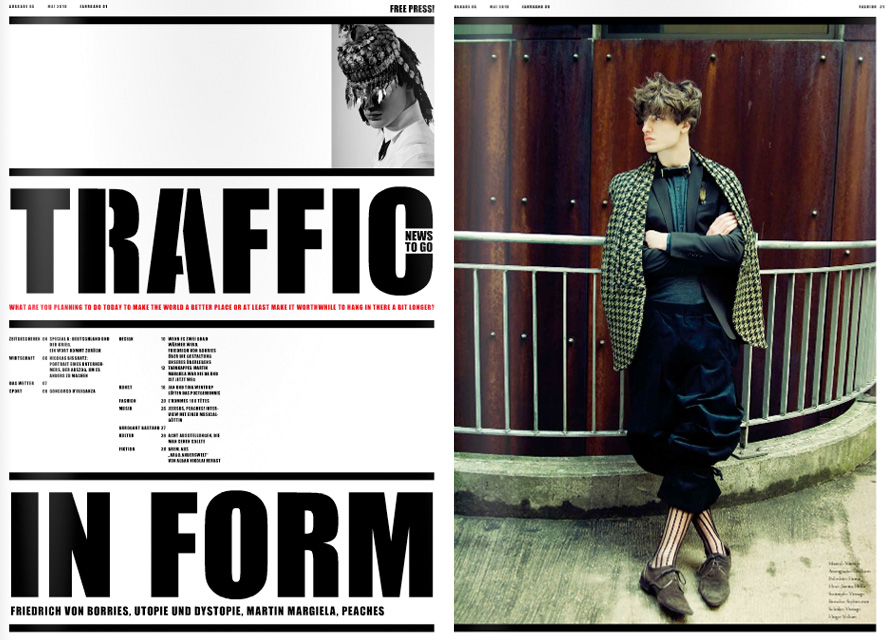 Traffic
V.C. Accessories FOKKO, NEO, JOJO etc. featured in Traffic
05-05-2010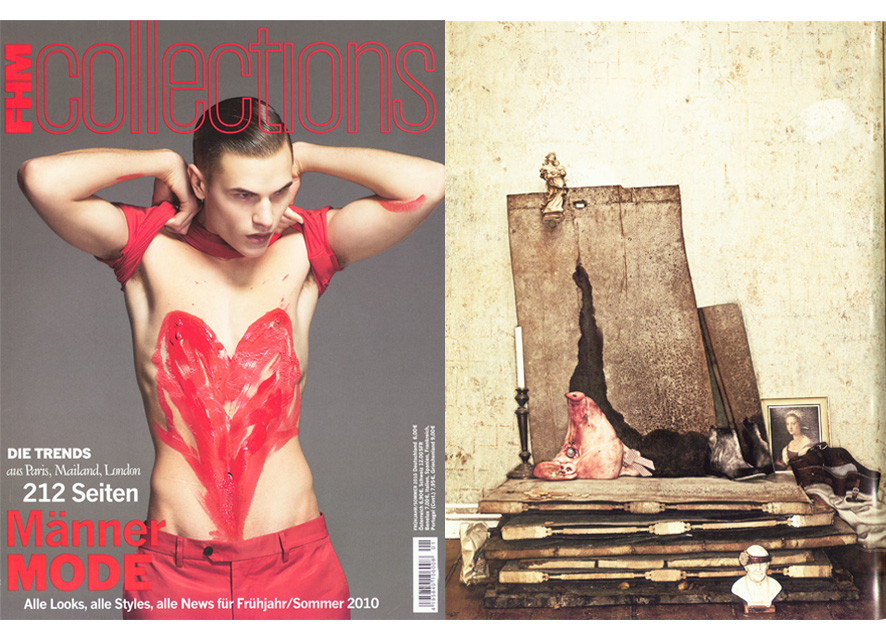 FHM Collections
V.C.'s Bow tie NEO featured in FHM Collections
16-03-2010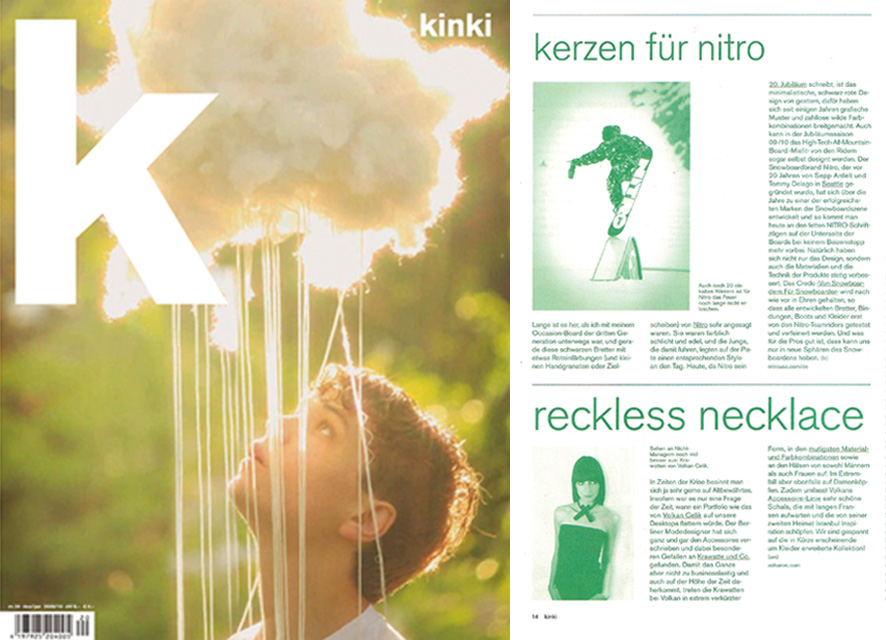 Kinki Magazine
V.C. Accessories featured in Kinki magazine
20-12-2009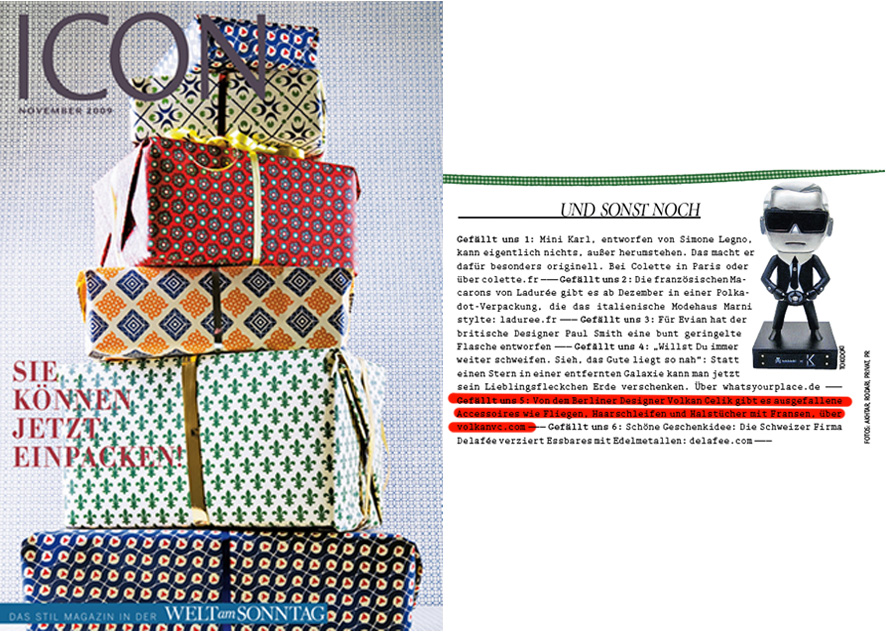 Icon
V.C. Accessories featured in ICON
11-05-2009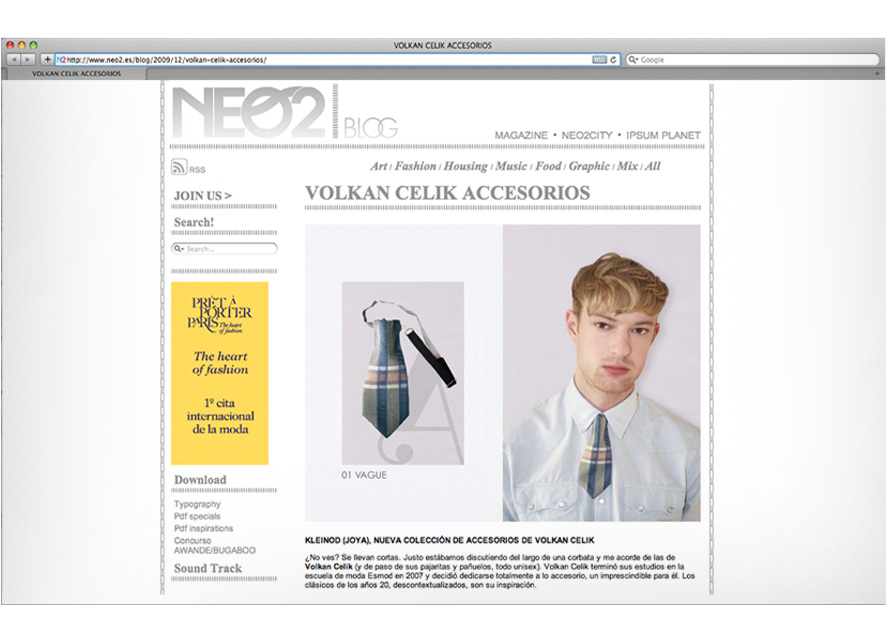 Neo2
V.C. Accessories featured on neo2.es
10-05-2008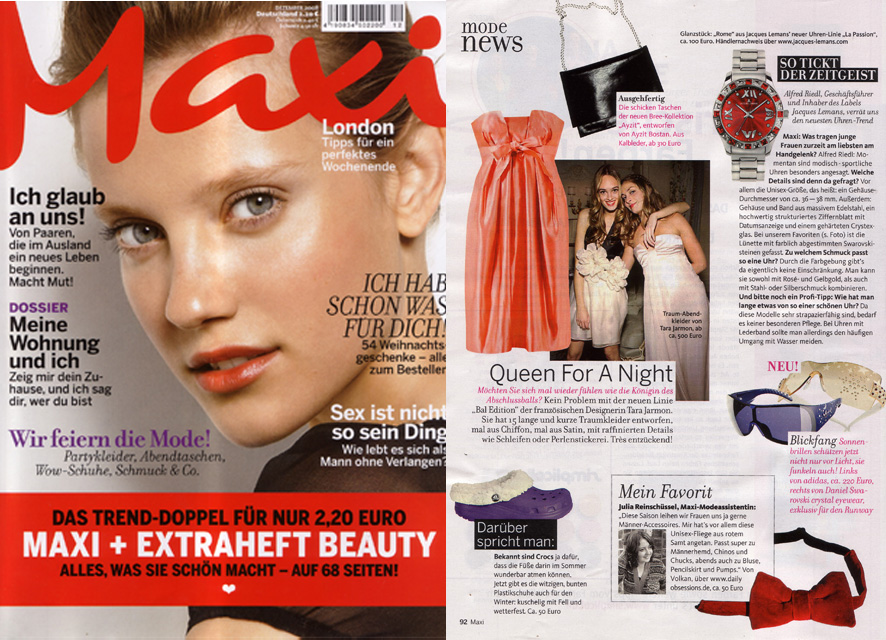 Maxi
V.C. Accessories Clipping in Maxi magazine
12-01-2008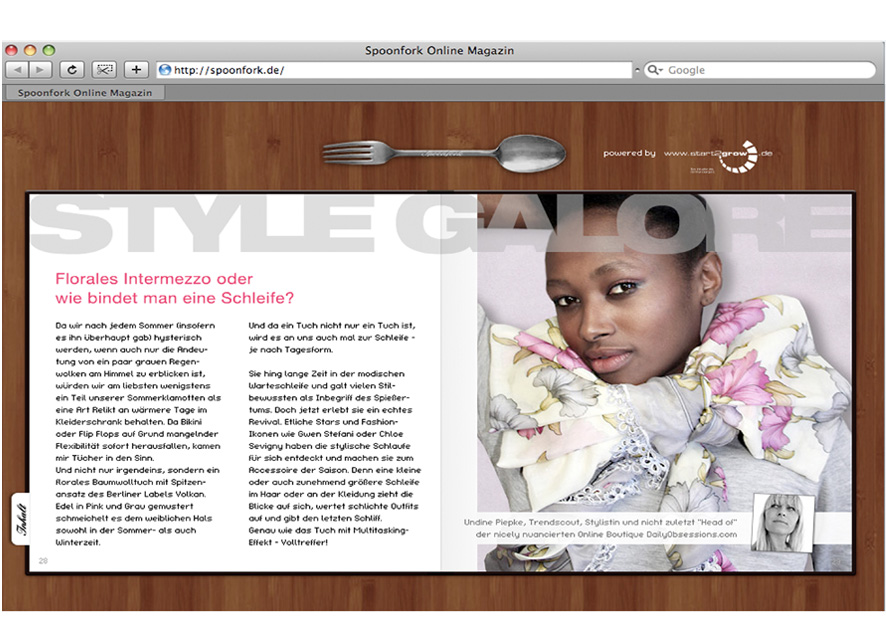 Spoonfork
V.C. Accessories featured on the sponfork.de
12-01-2008